Family, Friends and Fun in Parker County
By: Maureen Griffin | The Tara Stark Real Estate Group
The kids are out of school, vacation days are calling your name, and you may be wondering, "What is there to do around Parker County?" As your neighborhood experts, we've done some digging and here's a list of free or low-cost community events:
The Weatherford library hosts numerous events and classes this summer. You can access their Summer Library Event Guide here. "Family Science Day" is a collaborative and interactive workshop that lets kids and parents work together to explore and discover the marvels of science! Skull Science Saturday is June 23rd, 10:30 a.m. – 12:00 p.m. Learn more about how skulls can reveal the intriguing traits and behaviors of animals with the help of the Fort Worth Nature Center and Refuge and their special guest, a live alligator.
"Storytime" – Wednesday & Friday mornings from 10:30 a.m. – 11:15 a.m. Amazing stories, crafts and songs for your little one. Choose the group that best suits your child—birth to 3 years, or 4 to 6 years.
"Discovery Station" – where science, art and history come alive in these interactive programs for kids 1st to 5th grade on Tuesdays from 2:30 – 3:30 p.m.
"Teen Legion" – These aren't your mom's library programs…. or your little brother's! Teens aged 12 to 18 have their own interests so Teen Legion offers varied presentations and workshops that will entertain, educate and inspire. Monday, June 25th, 2:30 p.m. – 4:00 p.m. The Inevitable Zombie Apocalypse A unique disaster-preparedness program just for teens. Our guest presenter talks about the science and fiction of the walking dead and discusses strategies to survive the end of the world. You can also enjoy our live-action survival game!
The Doss Heritage and Cultural Center puts you in the middle of history with their "History Alive!" series. Every Tuesday at 10:30am, families can learn about history in a hands-on experience that usually lasts 45 minutes to 1 hour. Come early or stay later to experience the museum. Upcoming "History Alive!" events:
6/26

"I-Spy" Bottle Make & Take
7/10

Barnyard Fun! Ag Petting Zoo
7/17

Recycled Environment / Make a Bird Feeder
7/24

Leather Working with Tandy Leather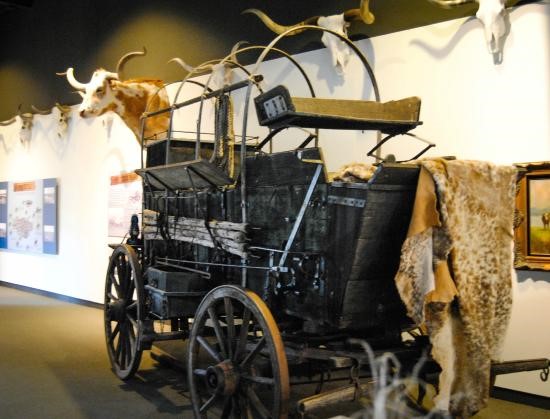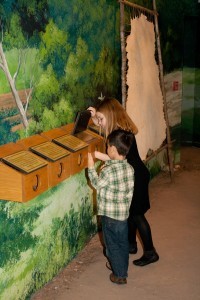 The Doss is also hosting their "Throwback Summer Movie Series" Thursday evenings at 5:30pm. Throw a chair and blanket in the car, grab family and friends and enjoy some of the classics:
6/28

The Borrowers
7/12

Babe
7/19

Paulie
Coffee and conversation? How about coffee and questions at East Parker Coffee Company's "Trivia Night" on June 25th. Bring a team or join a table and prepare to be stumped. Test your knowledge to win prizes. Monday night fun, 7-9pm, for the Aledo community.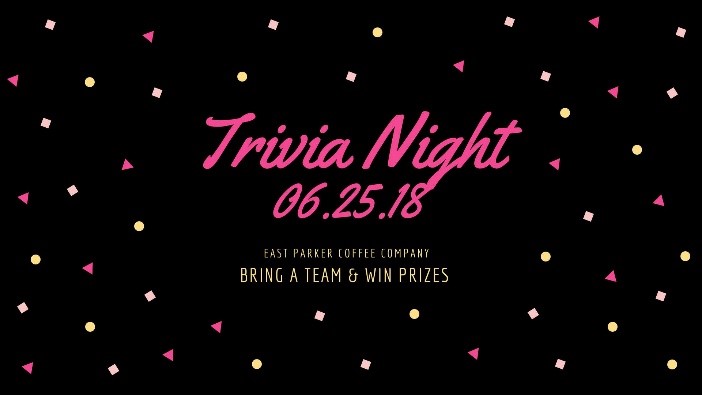 The City of Weatherford Department of Parks, Recreation & Special Events has a year-long calendar of events in their "Discover Your Parks 2018" guide. Want to learn how to play one of the fastest growing sports in America? Drop in for FREE lessons and court time with the "Weatherford Pickleball Club". Equipment is provided, no registration required, simply show up on Wednesday mornings from 9-11am at 961 Charles St. Weatherford, TX 76086 and have a smashing good time!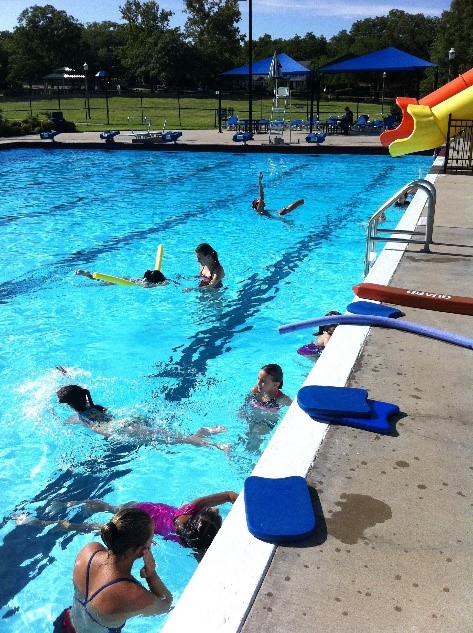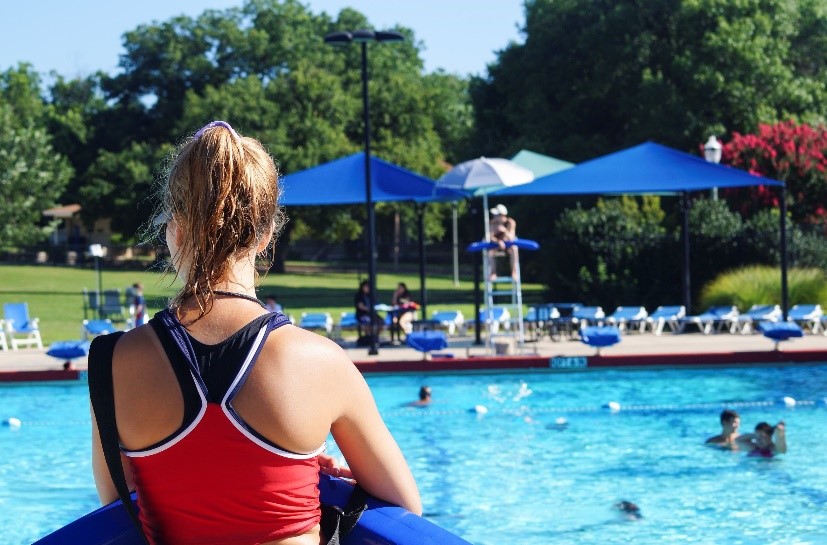 And finally, when this Texas heat gets to you, what better place to cool off than our own Cherry Park Pool. With a wide-array of classes for ages 18-months and up, the City of Weatherford's pool starts their next session beginning July 9th. Did you know you can also rent the pool for private pool parties? Rates vary on days and number of attendees with the maximum of 250 people. To register visit weatherfordparks.com or call 817-598-4124.
We love hearing about what's going on in our community and surrounding areas. If you have a fun event or venue you'd like to share, please post directly to our Facebook page – Tara Stark Real Estate Group or tag us on your Instagram pic! Have fun Parker County!