Keeping Your Home "Show-Ready" with Kids Home for Summer!
By: Maureen Griffin | Tara Stark Real Estate Group
Do I really need to keep the house "perfect" while it's on the market? After all, I've got the kids home right now…
Tara Stark, founder and owner of Tara Stark Real Estate Group, has real-life answers on how to keep your home show-ready with the kids home for Summer.
"Everyone selling a home with kids knows the challenge is real, and while most buyers can empathize, the reality is they need to be able to see themselves, their lifestyle in your home. You don't have to remove absolutely everything personal from your home," Stark advises, "however, you do have to make sure there's a clear purpose to every room and to the items that are in the room.
Ready. Set. Go Bags – School's out and backpacks are empty, now is a great time to use them for quick get-aways. When your Realtor texts that you have a showing in an hour, be prepared to grab a fun-bag and go. Think of items your kiddos will use in the car, at a park or wherever your day takes you. Tablets, earbuds, non-perishable snacks, water, sunscreen, books, a few favorite small toys. The idea is to fit it all in one bag and depending on their age, letting your child be responsible for filling it with you and keeping it stocked. When you get home, have your kids clean out their bag, restock items and charge electronics for next time.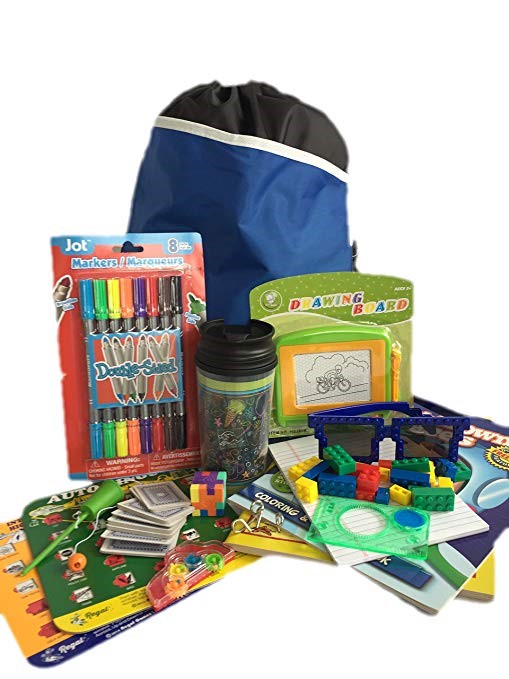 Secure Storage Outside Your Home – You will have items that need to be removed from your home that you'll want to keep. Find storage early so you don't have to scramble.
Curb-appeal is Key – Curb appeal should be buyer-focused. A front yard with bikes, toys, popsicle wrappers and hoses laying around isn't appealing. Engage your children in the process. When you're outside keeping the yard neatly mowed, edged & manicured, have them outside picking up and straightening items. "Most kids like to feel a sense of accomplishment," encourages Stark, "asking them to sweep down the porch and help fluff pillows on the rocking chair is simple enough for them to feel like they're making a difference, plus it's one less chore you have to worry about." Remember to keep lawn green with consistent watering and remove any dying foliage. If you have an in-ground pool, water should be crystal-clear and surrounding area staged for an entertainment oasis. Above-ground pools are assessed on a case-by-case basis, so be open to removal should your Realtor suggest.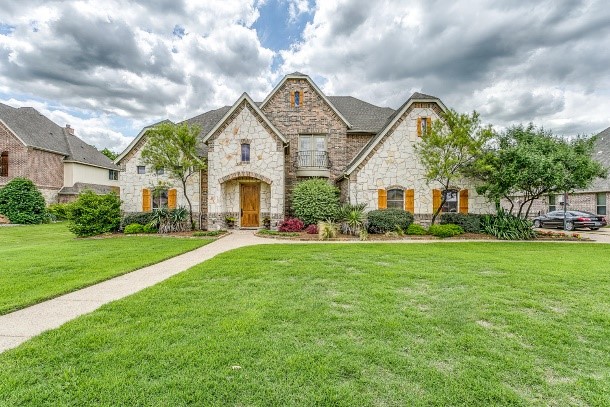 Living Room – Deep clean and remove non-essential items. If you spend a good amount of time initially decluttering and thoroughly cleaning (think floorboards, ceiling fans, blinds, HVAC returns, windowsills) then daily maintenance will be easier. A family photo or two is fine, along with a few pieces of art. Remove faux foliage, one or two strategically placed live plants brings freshness. Make sure everything has a purpose and a home. Remotes should be stored properly and not lying around. Tons of magazines under a coffee table are an eyesore, organized books on a shelf are functional. When in doubt, get it out. Daily maintenance should include: sweeping & vacuuming, dusting major surfaces, straightening pillows and fluffing upholstery, removing all personal items like shoes, keys, wallets, etc. Then once a week, be sure to go back and detail clean.
Kitchen & Bathrooms – Both of these rooms need to sparkle. ALL counters should be clear of daily use items. Remember, empty space is larger space to the eye. Take an island with a bowl of fresh lemons and limes featured on top, you can see your family & friends gathering there. Now, take that same island and place a Kitchen-Aid, an InstaPot, your VitaMix you use every morning for smoothies, suddenly, it's a crowded landing pad. It may be a hassle for a short period of time, but it's worth it. Same goes for the bathroom, soap dispenser and towel bar with fresh linens is ok, a full-array of personal hygiene and hair products is not. Deep cleaning needs to cover all areas including base of the toilet, floorboards, trim around shower, shower floor and tile/glass, all fixtures, fan vents, vanity cupboards, linen closets and laundry receptacles. Floors mopped to where they shine. Towels should always look and smell fresh. Make sure there's no musty smells from dirty laundry and having a small, fresh plant adds life. Daily maintenance will include wiping down all counters, bathtub and shower, mirrors and toilet.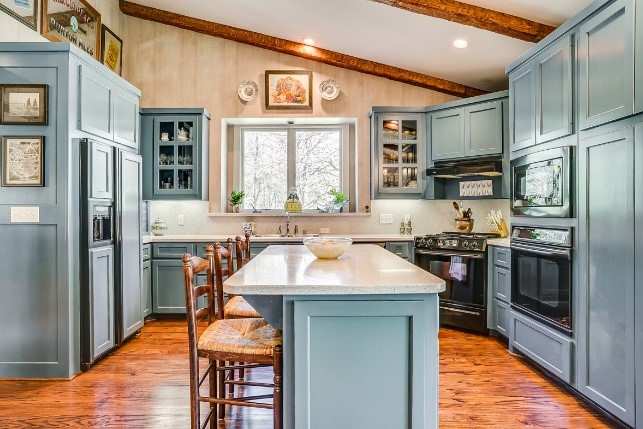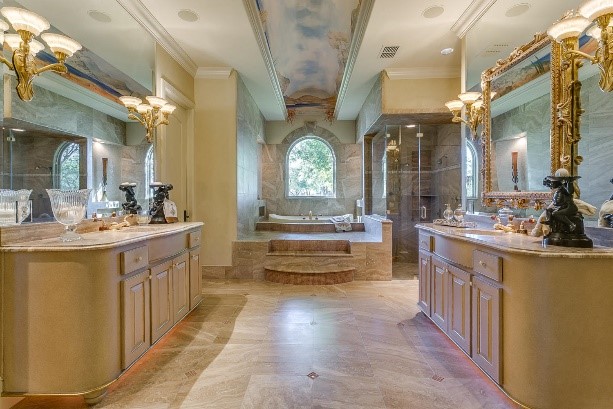 Master Suite – Your bedroom should be your oasis; and nothing can kill that vibe like clutter and chaos. Imagine the most relaxing hotel room you've stayed in, clean and crisp linens, simple yet intriguing artwork, pleasant scent and a room void of any "stuff" from home. Same spacing theory applies here. The master bath should follow the same bathroom guidelines. Be sure to make your bed daily and fluff the pillows. Place all shoes, clothing & accessories away in the closet. Dresser and side tables showcasing only necessary items like lamp, alarm clock, vanity mirror and perhaps a small decorative box for TV remote and keys.
Kid's Bedroom(s) – You knew we'd have to get to this one, right?! As a Mom herself, Stark tells clients, "We completely understand what a challenge this one can be, especially with the kids out for Summer, but trust me, this is one area where buyers may differ in use of the space, so organizing toys to be out-of-sight is helpful. The buyer looking at your home may not have children and would use this space as an office, you want them to be able to see a desk and bookshelves in there. If there's toys and books all over the floor they won't be able to see past that." Again, Stark tells us to keep the beds made every day and room smelling fresh and clean.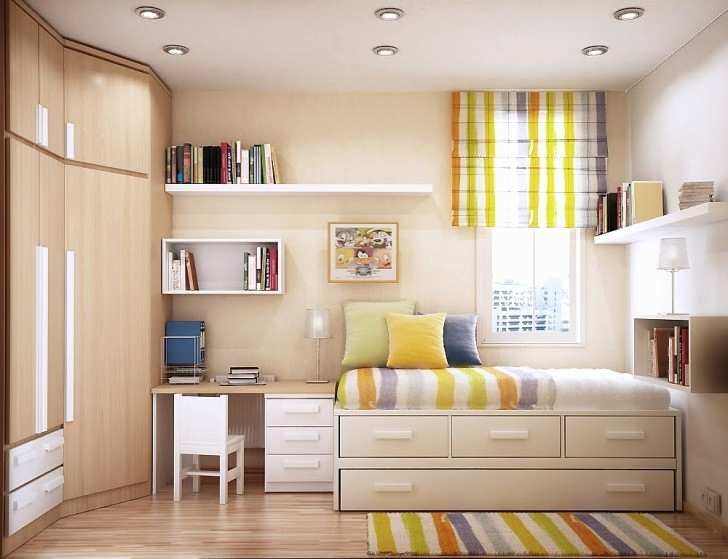 "At the end of the day you want to get the top-dollar for your home and get it sold in a timely manner. "Staging" is the industry buzz-word, but essentially it's keeping your home clean, presentable and spacious to the eye, so the buyer can see themselves there," Stark tells us. "Doing the not-so-fun work during the process will pay-off as you move into your new house and remember to celebrate with your kids when that day happens!"