Parker County Equestrian Past and Present
By: Maureen Griffin
The rolling hills of Parker County boast some of the most beautiful farm and ranch properties. One glance at a sunrise coming up over a bluff and there's no doubt why many equestrians call it "The Promised Land". Our history is rich in cowboy and cowgirl culture. Area Horsemen from several disciplines, and their trusted 4-legged, long-maned partners, have shaped history and continue to grow ranching and equine spectator events. There's no doubt why many owners, trainers and ranchers choose Parker County for their beloved equestrian land. Tara Stark, owner of Tara Stark Real Estate Group – Keller Williams, shares the significance Parker County plays in the equestrian community.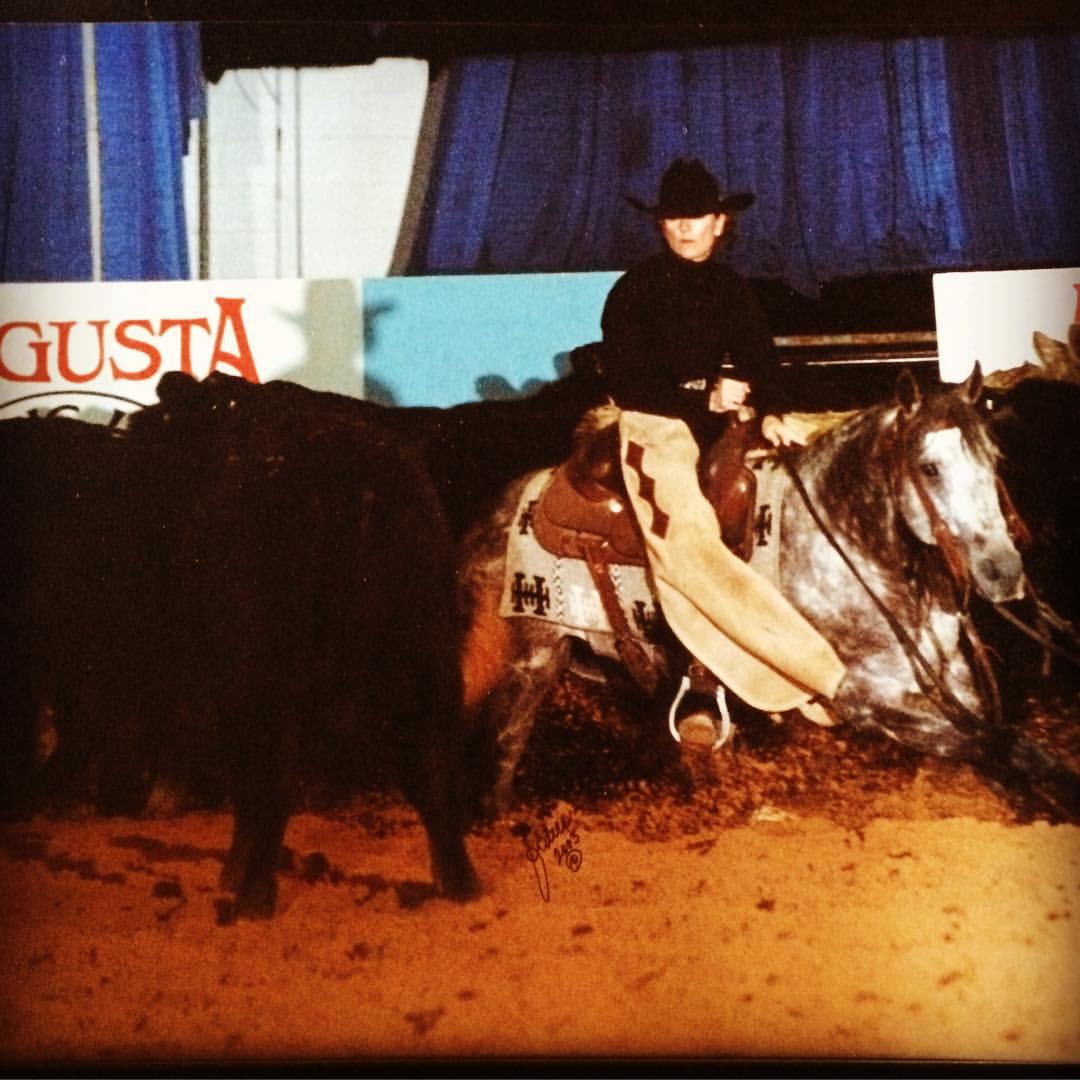 (Tara Stark & SR Barolena – AKA "Shorty)
A longtime resident of Parker County, Stark came from a ranching family. Her passion and competitive nature allowed her to follow in her father's footsteps in the cutting horse arena where she competed successfully for over 20 years. "With his keen sense to anticipate a cow's next move, the ability to lock eyes with her, yet still be aware of his surroundings, the cutting horse is indispensable to a rancher. As today's owners know, equipping their dream operation and horse with the best suited facility for their discipline, primes them all for success in competition or at market," advises Stark. Her years of success on the ranch and in showing, provide the steep knowledge of area land. She takes joy in walking properties, prior to listing, many in the area that she once rode. She is a storyteller for their legacy.
History in the Hub
It was 1919 when the Southwestern Exposition and Fat Stock Show in Ft. Worth, TX included cutting, for the first time, as an arena spectator event. The very next year it became a competitive event. The sport grew in popularity quickly. With so many cutting horse contests being held with varying rules and conditions, a group of 13 cutting horse owners met at the Southwestern Exposition and Fat Stock Show, in 1946, to form an association. Ray Smyth, one of the founders, said after the meeting, "…we had formed what we thought would be more or less a local cutting horse association. Someone remarked that with luck, we might even get as many as 50 members by another year." It was later that year, in nearby Mineral Wells, minutes outside Parker County, that the association was incorporated, and the name changed to "National Cutting Horse Association."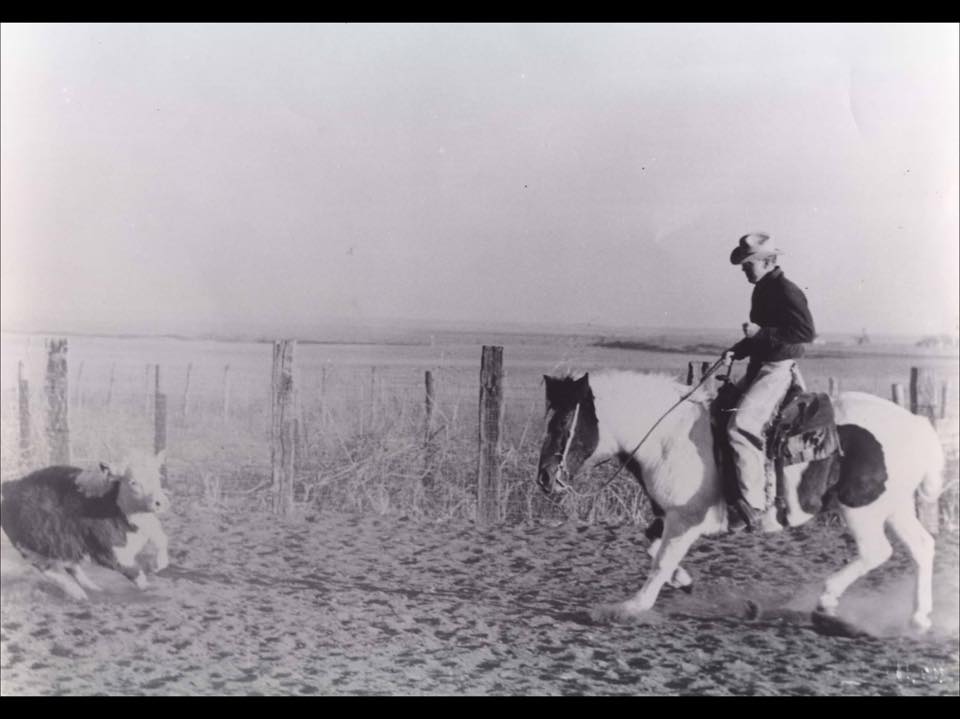 (Ray Smyth & Old Paint)
Smyth purchased one of cutting's first champions, Old Paint, for just $40 at the Weatherford Trade Days. That market was much like our current "First Monday Trade Days" now held monthly at Heritage Park. Like most cutting-horses back then, Old Paint was a ranch gelding with unknow parentage. Fast-forward to today's champions, and royalty in lineage is rewarded with both prestige and price. Much like the ranch geldings found at Weatherford Trade Days in Old Paint's era, Parker County to this day is birthplace, or at least breeding place, to some of cutting's finest.
A Breed Above
We are blessed to live in horse country, not only for the amenities but for the infrastructure that supports the equestrian community. "Parker County is home to the regional leaders in equine breeding. ESMS On the Brazos, DLR Stallion Station, Oswood Stallion Station and Weatherford Equine Breeding Center are all conveniently located in Parker County, "Stark reminds us. "We are a helping hands community; you will find every imaginable resource ready to serve, as you establish your legacy. For your family's animals, our vet clinics, such as Weatherford Equine Medical Center and Reata Equine Hospital, offer state-of-the-art medical care with unparallel service." With such support for their horse and trainer, it's no wonder owners who may live out-of-state, purchase an equine facility property in Parker County. We are home to many champions.
Upcoming Fun – for Human and Horse
Location really is everything. Parker County sits right off Interstate 20, making it the hub of horse country. Of course, Weatherford is the "Cutting Horse Capital of the World "and Stephenville, the "Cowboy Capital of the World". Both are centrally located off I-20, making travel to rodeos and competitions easy. The world-famous Ft. Worth Stock Show and Rodeo is also just minutes away. Also, the Will Rogers Memorial Center in Ft. Worth is home to several equine championship shows:
American Paint Horse Association World Championship Show September 17 – 30
NRCHA Snaffle Bit Futurity October 7 – 20
Appaloosa Horse Club World Championship Show October 26 – November 3
NCHA World Championship Futurity November 14 – December 9